Few Design Home Trends Of 2018
While buying a home is a fun experience, the process of decorating it is even better! Let's stay updated and look at some 2018 design trends, that will make your home stand out!
1. Olive green
Green color is coming back in style, but now in a more settle olive color. It's the color that everybody will be talking about. It's a softer shade and it complements the desire for a cozy home. There are many ways to incorporate it into your decor. You can line the walls in green, set the tone with a green rug, welcome guests with green doors, or accent your kitchen with green tile. Get creative!
2. Agate wallpaper
Want to give your space distinctive and creative look - try agate wallpaper! It's becoming more and more popular in a mass market. You can have fun with designs and embrace new looks! The beauty of it is undeniable!
3. Richer color palettes
Don't be afraid to add some patterns to your home scene. Dramatic reds, bold yellows, and statement pinks will brighten not only your home, but your mood as well!
4. Made by hand
This is the time to check favorite local markets and find something unique and handmade. Think about artisan light fixtures, hand-carved folk art and handwoven blankets.
Pre-construction is the best way to go if you like to choose your finishes. Let me guide you through the process for the most desired outcome of the homeownership. Feel free to contact me by phone at 267-325-4269 or by mail at [email protected] Dream big and your dreams will come true! Start searching your home today here.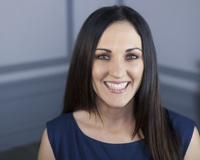 Author:
Rachel Street
Phone:
267-357-1334
Dated:
February 6th 2018
Views:
365
About Rachel: Rachel has lived in five different Philadelphia neighborhoods, and her passion forexploring has led ...